T. R. Poulson






Follow Requests



On Instagram, you see them when you check
those posts and pictures, different names. You might
see the man whose ring you wore, that blue speck
of stone. Or the sister who used your lipstick to write
her name on closet walls. Or the roommate
who sat with you the night your boyfriend fibbed.
Or that cousin, hand on belly, whose due date
looms like a deadline. Here, a truce extended
from a forgotten spat, flashbacks diminished
by new shots cropped and dyed with little clicks.
You recall a runner stumbling at the finish
line, a purple prom queen dress, Fiddle Sticks
on carpet, and the girl in coral shorts, the one
who cartwheeled down the clover hill, alone.








On the Sports Page



In the center photo, the big linebacker's
arms encircle the nimble tight end's lean
hips as they fall. Beyond them, in the stands
a woman sits beside her husband. Team
colors, rain-soaked green and gold, envelop
them. His mouth gapes open, as if to yell
at a child about to touch a stove's hot
element, as if his team's offense, chilled
by the wind, is his child, losing, as shown
above by bright numbers. The woman's face
turns to the side, to the man whose brown
eyes met her husband's blue ones over tailgate
beers. Last week in the tool shed, brown eyes
held hers as she came and he hushed her cries.


AUTHOR BIO
T. R. Poulson, a University of Nevada alum and proud Wolf Pack fan, lives in San Mateo, California. Her work has appeared in several journals, including Rattle, Booth, Verdad, J Journal, Aethlon: The Journal of Sport Literature, New Verse News, and Jabberwock Review.
POETRY CONTRIBUTORS

Kris Beaver

Catherine Chandler

Mary Cresswell

Catherine Fitzpatrick

Nicole Caruso Garcia

Katie Hartsock

Jean L. Kreiling

Diane Lee Moomey

T. R. Poulson

Catherine Esposito Prescott

Carolyn Raphael

Claudia Schatz

Leslie Schultz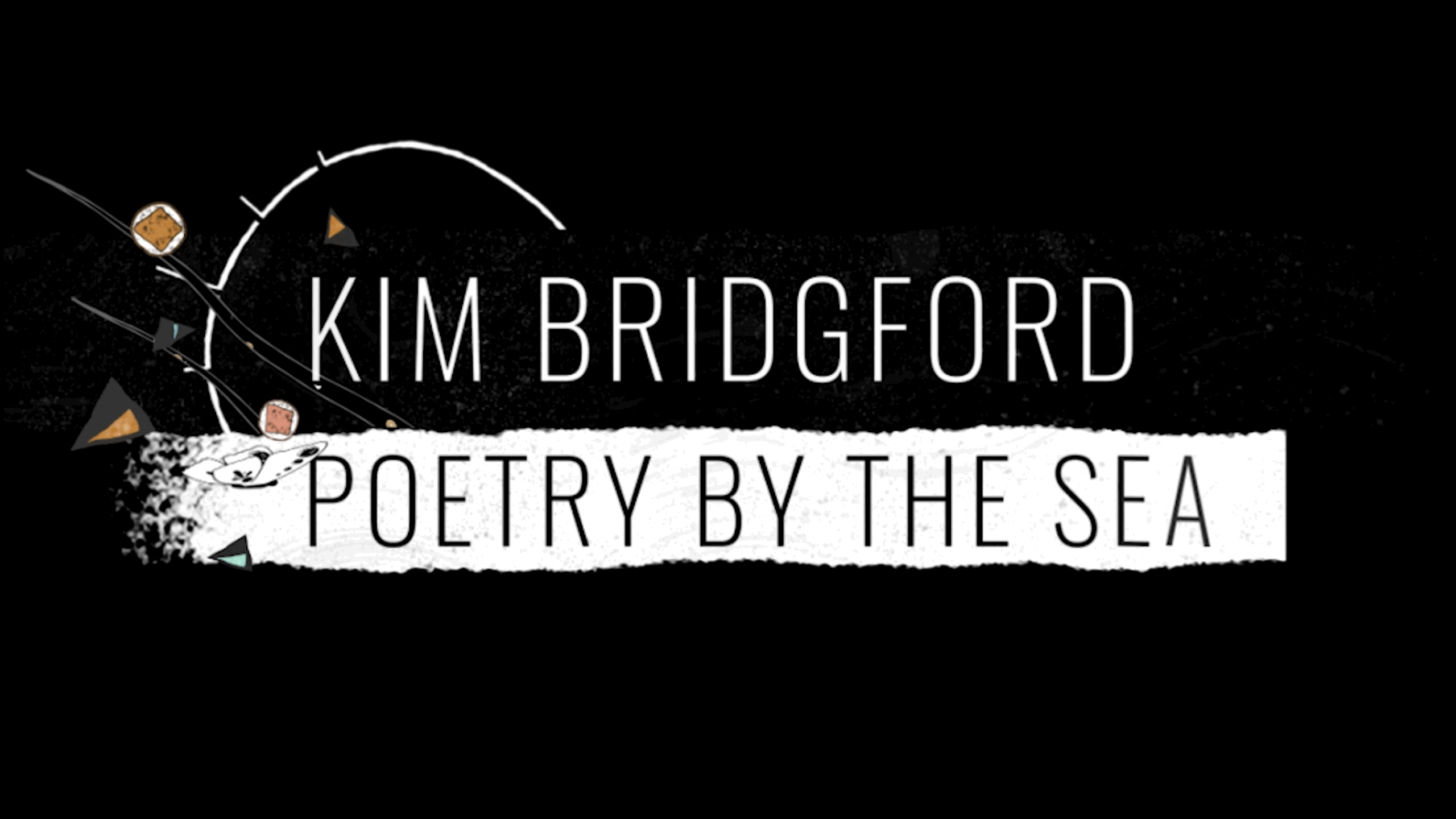 The Poetry by the Sea Spring Celebration is available for viewing on Youtube as a permanent memorial and tribute to Mezzo Cammin's founder, Dr. Kim Bridgford (1959-2020). Click here to watch.
The 2022 Poetry by the Sea conference will run May 24-27 2022.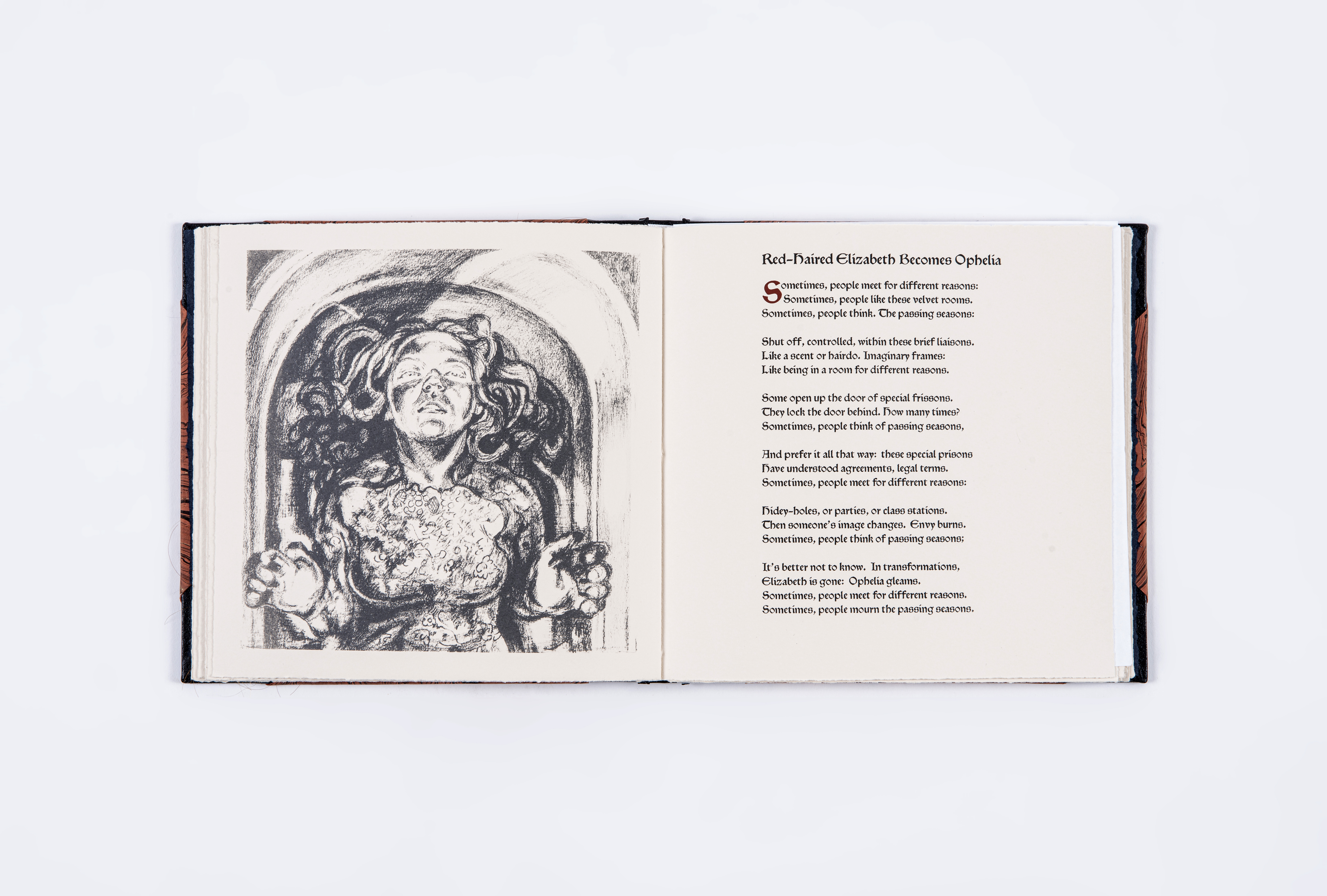 My work contributes to the dialogue among feminist writers, historians, critics, and artists to define a space for creative work and agency for women. Through my figurative paintings, I challenge notions about the female body, redefine myths, and recover the lives of historical women. I draw upon my knowledge of art history, symbolism, and iconography to create rich stories about the women I paint. By projecting my own likeness into many of the portraits I create or by using models, I identify with the women I paint and explore my own sense of being an artist and woman in relation to accomplished women across centuries and cultures.

Here we see the pages from my newest artist book, I Wake Again, based on the life of Pre-Raphaelite artist and poet, Elizabeth Siddal. The poems are written by Kim Bridgford, who was a dear friend for 30 plus years. The pages are printed in lithography and the initial letter of each poem is done in silkscreen. The font of the poems is Morris Font. The ink color is graphite. I have reimagined key moments in Elizabeth's life, such as her birth, her writing poetry, reading, painting, and her death. Each book contains red hair and has been bound by Maureen Cummins.