Diane Lee Moomey






City Mouse, Country Mouse (the husband speaks)



I'll take my rifles, build myself a blind,
alone—a week of woods and deer. Sweet.
She'll frown, she'll smile. She'll say she doesn't mind.

I'll leave the phone, the boss, the kids behind
and pack the Chevrolet for this retreat.
I'll take my rifles, build myself a blind—

this happens every year. I'm not unkind!
I am allowed, because I'll bring back meat.
She'll frown, she'll smile. She'll say she doesn't mind,

it's just another business trip. Resigned—
she worries I don't love her. I don't cheat!
I take my rifles, build myself a blind,

sit still and wait, and hope a deer's inclined
to walk my way. That's all. We need to eat.
She'll frown, she'll smile. She'll say she doesn't mind,

she'll make me sandwiches of several kinds
to keep beside me in the driver's seat.
I'll take my rifles, build myself a blind—
She'll frown, she'll smile. She'll say she doesn't mind.








Boots



Memorial for Johnny

Young man in winter fills a pail with corn,
and fills another, knees the frosty gate
ajar. New bull's inside his pen—the horns,
majestic haunches, mighty head! He waits.

New Tony Lama boots, their leather slick
and glossy, slip on icy crust. He'd said,
Oh, I can feed him by myself! The kick
was sudden, followed by the lowered head.

Immortal, all the young men. But Bull can toss
those horns, and sun will shine on one more cross.

We neighbors come together, preacher speaks
with confidence of God's intentions. The sound
of scripture resonates. Like broken teeth,
old tombstones lean. The vault is open—ground

is iron now, and none could dig a grave.
We stack him with the rest, amen, withdraw,
acknowledge winter's other dead—all saved
in shiny, dreadful boxes, waiting thaw.




AUTHOR BIO
Diane Lee Moomey is a painter and poet living in Half Moon Bay, California, where she is co-host of the monthly reading series, Coastside Poetry; her work has appeared in Light, Think, The MacGuffin, PoetryMagazine.com, Mezzo Cammin, and others. She has won prizes for her sonnets in the Ina Coolbrith Circle and in the Soul Making Keats Literary Contests. Her newest collection, the chapbook Make For Higher Ground, is available at Amazon and at www.barefootmuse.com.
POETRY CONTRIBUTORS

Kris Beaver

Catherine Chandler

Mary Cresswell

Catherine Fitzpatrick

Nicole Caruso Garcia

Katie Hartsock

Jean L. Kreiling

Diane Lee Moomey

T. R. Poulson

Catherine Esposito Prescott

Carolyn Raphael

Claudia Schatz

Leslie Schultz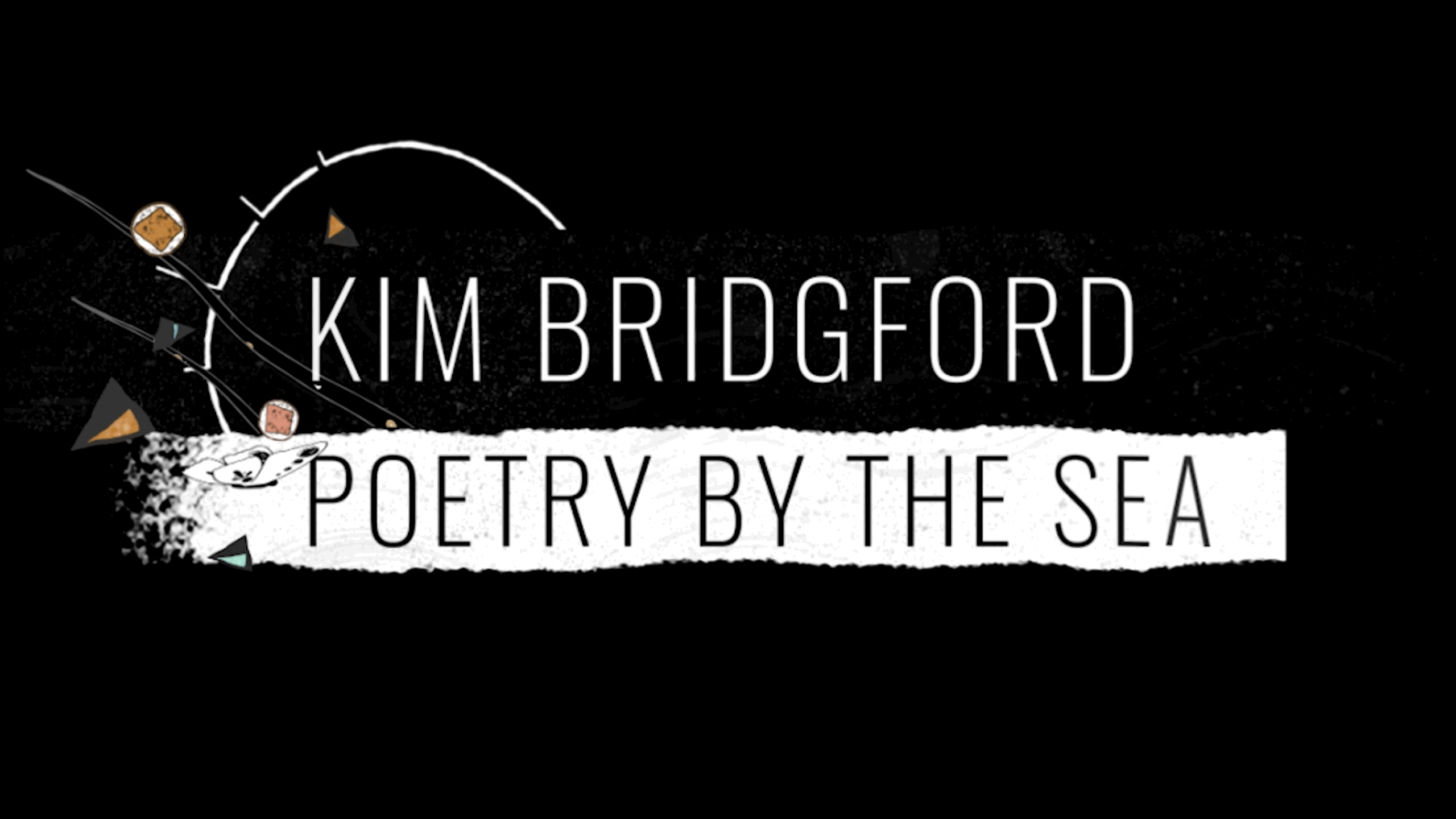 The Poetry by the Sea Spring Celebration is available for viewing on Youtube as a permanent memorial and tribute to Mezzo Cammin's founder, Dr. Kim Bridgford (1959-2020). Click here to watch.
The 2022 Poetry by the Sea conference will run May 24-27 2022.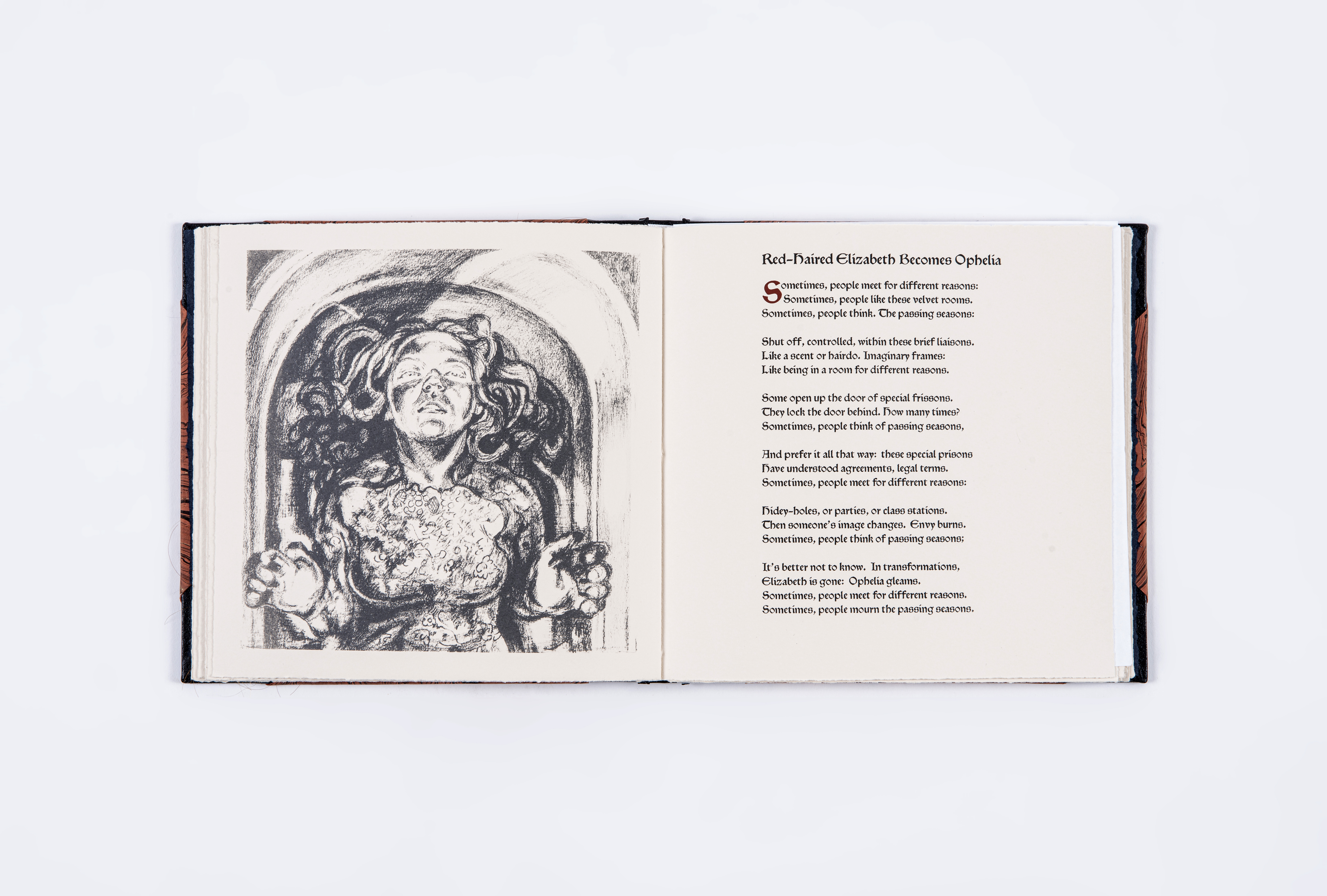 My work contributes to the dialogue among feminist writers, historians, critics, and artists to define a space for creative work and agency for women. Through my figurative paintings, I challenge notions about the female body, redefine myths, and recover the lives of historical women. I draw upon my knowledge of art history, symbolism, and iconography to create rich stories about the women I paint. By projecting my own likeness into many of the portraits I create or by using models, I identify with the women I paint and explore my own sense of being an artist and woman in relation to accomplished women across centuries and cultures.

Here we see the pages from my newest artist book, I Wake Again, based on the life of Pre-Raphaelite artist and poet, Elizabeth Siddal. The poems are written by Kim Bridgford, who was a dear friend for 30 plus years. The pages are printed in lithography and the initial letter of each poem is done in silkscreen. The font of the poems is Morris Font. The ink color is graphite. I have reimagined key moments in Elizabeth's life, such as her birth, her writing poetry, reading, painting, and her death. Each book contains red hair and has been bound by Maureen Cummins.