Ann Christine Tabaka






Nonsense Rhyme



Or/ Dementia Creeps In

Blue sequins
On the floor
Counting pennies
Like before
Someone knocking
At the door
Seeking answers
They implore

Day one
Is now day two
I cannot
Find my shoe
What am
I to do
The sequins
Are still blue

Time passes
Lives change
Memories
Rearrange
Everything
Seems strange
Counting pennies
For change

Silly verse
Crazy rhyme
Makes sense
In time
Pennies now
Are a dime
The sequins
Are still mine




October Dying



Green to brown to dust.
Iron to rust.
Summer songs to dirge.
Colors all purge.



AUTHOR BIO
Ann Christine Tabaka was nominated for the 2017 Pushcart Prize in Poetry, has been internationally published, and won poetry awards from numerous publications. She lives in Delaware, USA. She loves gardening and cooking. Chris lives with her husband and three cats. Her most recent credits are: Ethos Literary Journal, North of Oxford, Pomona Valley Review, Page & Spine, West Texas Literary Review, The Hungry Chimera, Sheila-Na-Gig, Synchronized Chaos, Pangolin Review, Foliate Oak Review, Better Than Starbucks!, The Write Launch, The Stray Branch, The McKinley Review, Fourth & Sycamore.
POETRY CONTRIBUTORS

Barbara Crooker

Alexandra Donovan

Jehanne Dubrow

Kathleen Goldbach

Colleen S. Harris

Brittany Hill

Katherine Hoerth

Lynne Knight

Jean L. Kreiling

Angie Macri

Carolyn Martin

Kathleen McClung (Featured Poet)

Mary Mercier

Ann Michael

Leslie Schultz

Myrna Stone

Jean Syed

Ann Christine Tabaka

Sally Thomas

Doris Watts

Joyce Wilson

Marly Youmans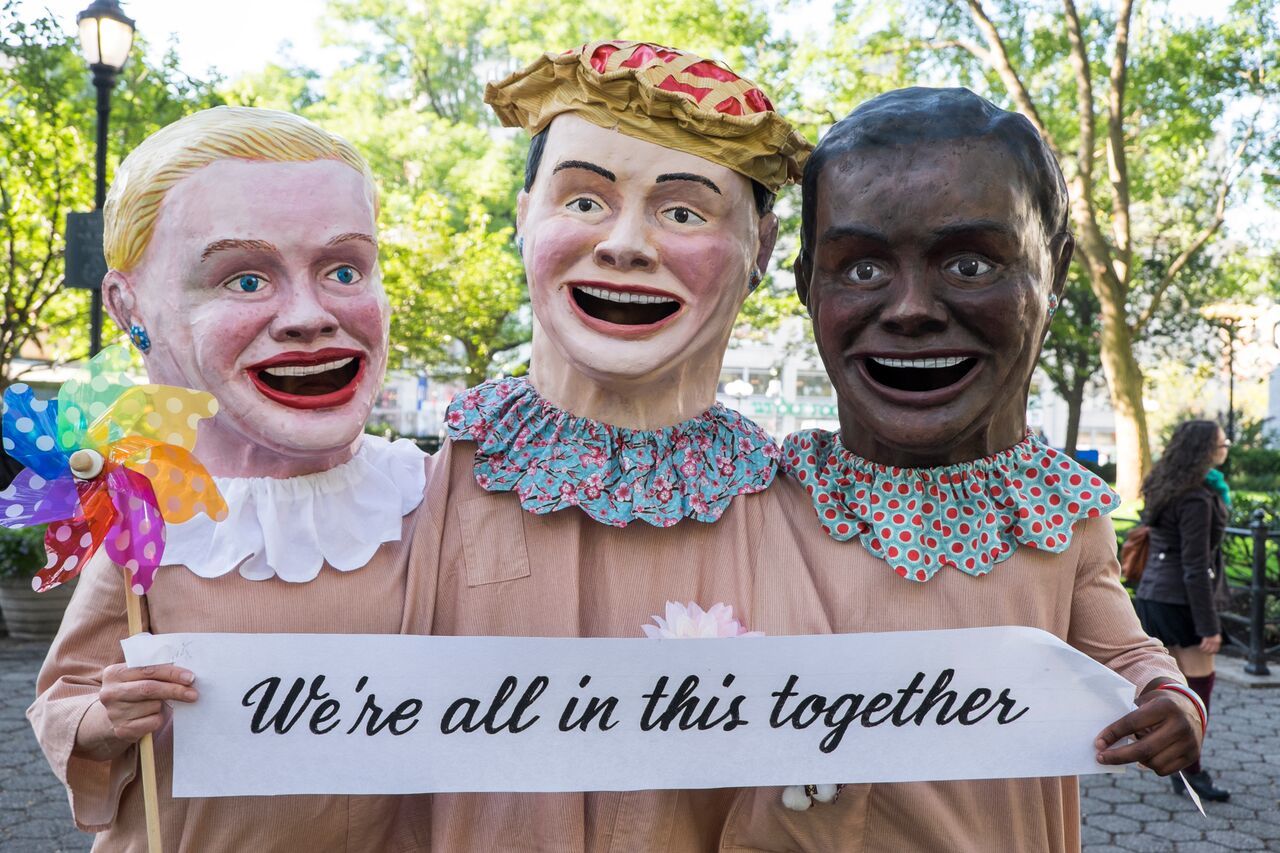 Megan Marlatt:Looking like large puppet heads, it was "anima", the root of "animation", that led me to the making of the big heads, (or "capgrossos" as they are called in Catalonia where I learned the craft.) Anima is the soul or what breathes life into a being and to animate an inanimate object, an artist must insert a little soul into it. However to bring attention to what is invisible, (the soul), I chose to mold its opposite in solid form: the persona, the ego, the big head, the mask. Nearly every culture across the globe has masks. They allow performers to climb into the skin of another being and witness the other's world from behind their eyes. While doing so, the mask erases all clues of the performer's age, gender, species or race. In this regard, I find them to be the most transformative and empathic of all human artifacts.