Holly Trostle Brigham

am a figurative painter who creates mythic allegories of contemporary and historical subjects. Whether I am painting a commissioned portrait or a self-portrait, I combine realism with myth, history, and art history to more fully represent the life of my sitter.
My paintings are rich with symbolism. I include flowers, butterflies, and other things from nature that communicate messages about the subject. These elements are interconnected with biographical references to tell a larger story about the sitter's life or place in history.
I recently finished a series called Seven Sisters. It includes seven watercolor self-portraits in the guise of women artists throughout time. In many cases, I seek to recreate a lost painting from an artist's career. By doing so, I enjoy the ultimate in role playing. I am simultaneously artist, model, historian, and art historian. Calling upon my training in art history, I meticulously research the artist's career as well as the material culture of her era: interiors, painting materials and methods, clothing, and things that she might have owned. Because each of these portraits of historical women artists is based on my own likeness, I am exploring my relationship to these important foremothers.
Currently, I am painting Seven Sisters II where I take on the role of seven historical nuns in the act of creating. Plautilla Nelli was an Italian 16th-century sister who painted large works for her convent and for outside patrons. One of the subjects will be embroidering, one painting an illuminated manuscript, and so on.
I am primarily working in watercolor, though my work ranges from drawing to oil painting, a recent collaboration in printmaking, and painted sculptural assemblage.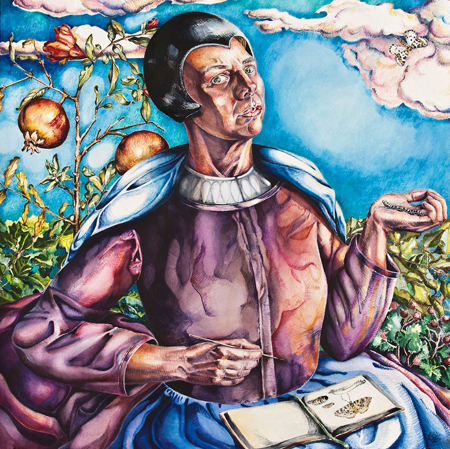 Maria Sibylla Merian: Metamorphosis, 2010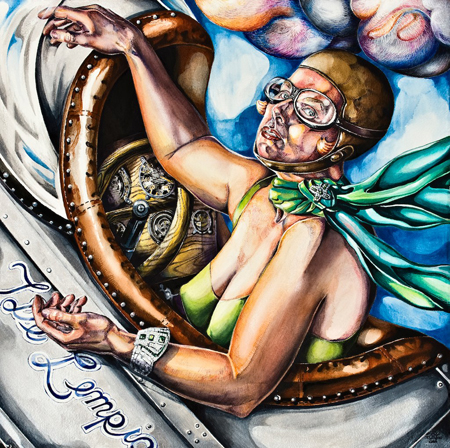 Tamara de Lempicka: On Autopilot, 2009

Watercolor on Paper
29 1/2" x 29 1/2"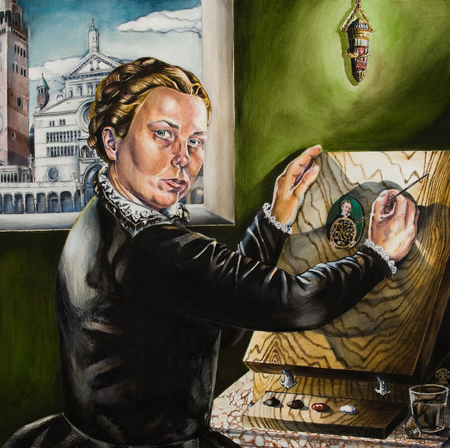 Sophonisba and Her Painted Ladies, 2008

Watercolor on Paper
29 1/2" x 29 1/2"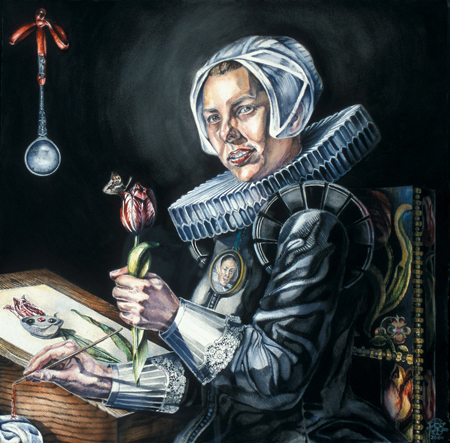 Judith and Flora, 2003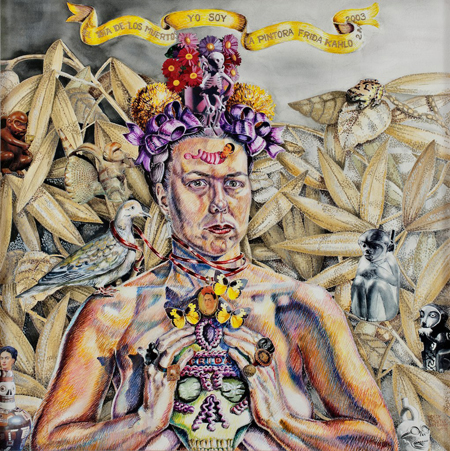 Freeing the Frieda in Me, 2003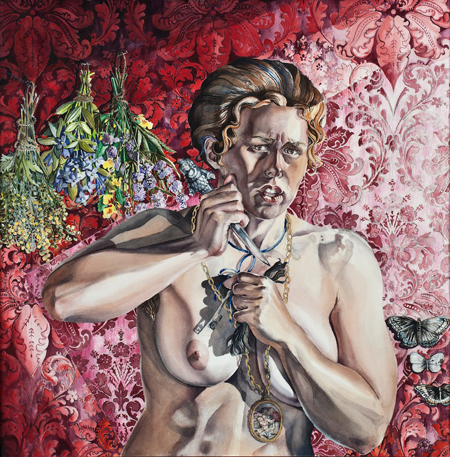 Artemesia: Blood for Blood, 2000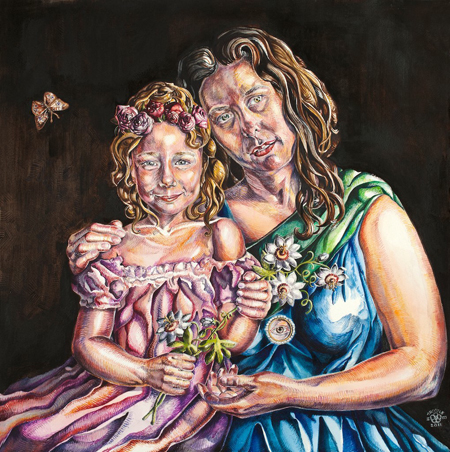 Elisabeth and Julie as Juno and Flora, 2011

Watercolor on Paper
29 1/2" x 29 1/2"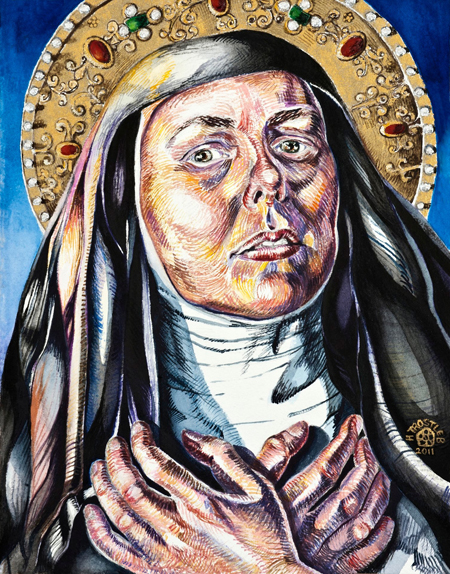 Hildegard, 2011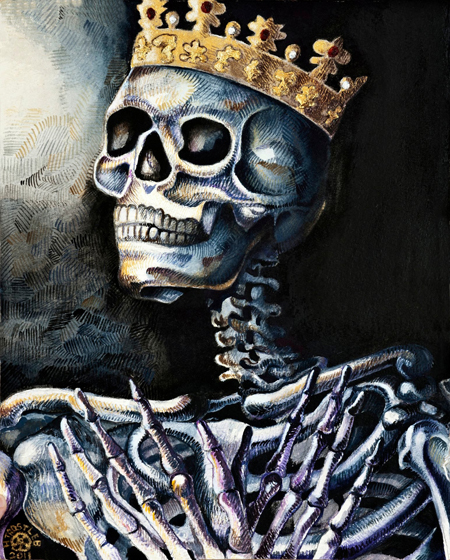 Dead Hildegard, 2011