Alice Mizrachi

rom paintings, prints, canvases to murals, my work is versatile and can be appreciated in all arts disciplines. Growing up in New York, I have been immersed in a culture that is constantly growing. Throughout my work you can feel the influence the city has had on me; the never-ending desire to grow and flow. One common thread in my work is the texture--rhythm and layers. I love to incorporate tactile surfaces that compel the audience to approach and feel it. Timeless and universal, my images evoke a raw feminine energy that leaves you feeling nurtured. My art is a vehicle to express to the world my journey as a NYC female artist in the past, present and future. I am logging my time here. After completing a residency in Paris during 2010, I am focusing on residencies in other cities with the intention of spreading my art globally.
The twelve images below is a culmination of some of my most recent works this past year.
Throughout the years I have created many cityscapes using inspiration from New York City. During my travels in 2010, I started gathering reference and inspiration to depict cityscapes from other destinations. This year, incorporating calligraphy to this series has added another dimension while emphasizing rhythm and sound.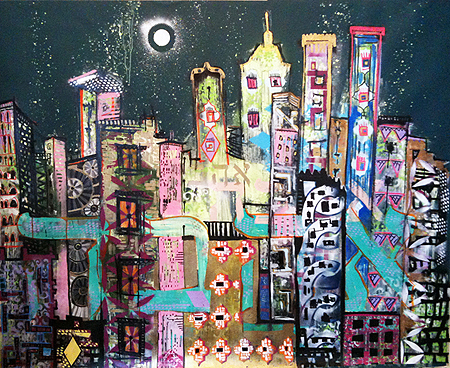 Ahava, 2010

Mixed Media on leather
68"x54"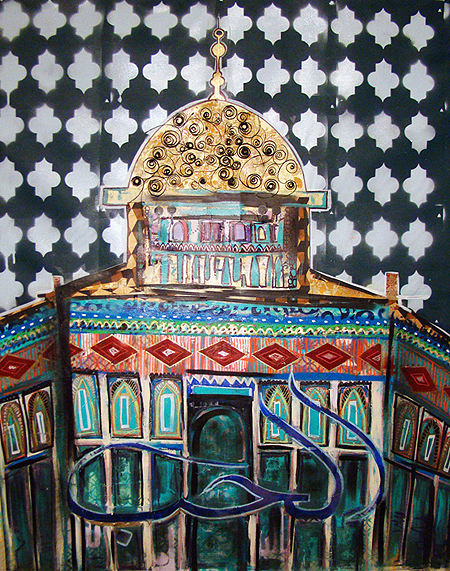 Al Hobb, 2011

Mixed Media on leather
44"x54"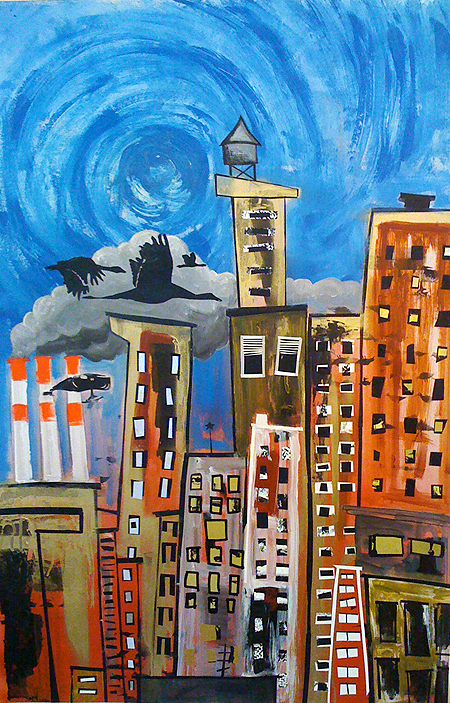 Starr City, 2007

Mixed Media on paper
24"x36"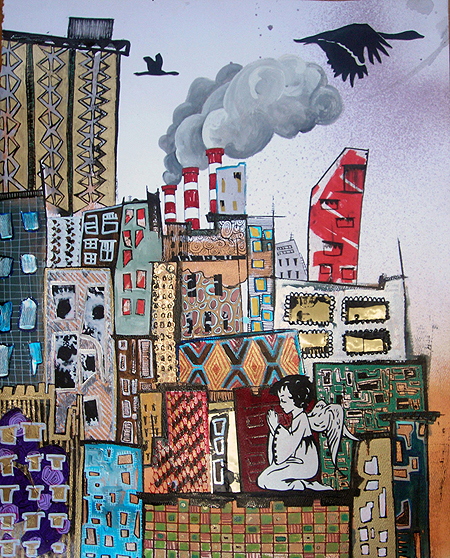 Forgive, 2007

Mixed Media on paper
diptych 16"x20"


I am very inspired by layered sound and movement, so it is always a pleasure to paint portraits of legendary musicians form the past and present. I was commissioned in 2010 to paint eight portraits of Jazz legends; Billie Holliday, Ella Fitzgerald, Nina Simone, Lena Horne, Dizzy Gillespie, Miles Davis, Louis Armstrong and Charlie Parker were included in this selection. After completion of that series, I continued to focus on portraits of present day musicians who have inspired my work. This series is currently in progress including Erykah Badu, Notorious BIG, Prince, The Roots, Run DMC, Jill Scott, Madonna and Lykke Li.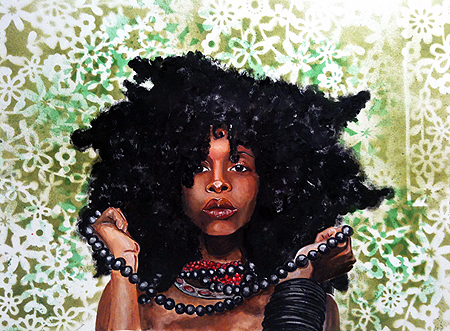 Erykah Badu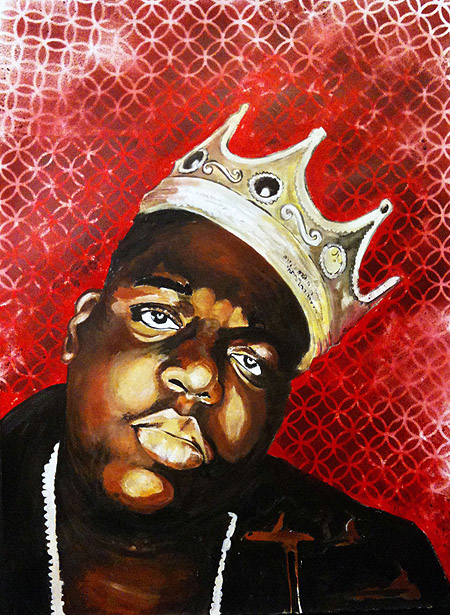 Biggie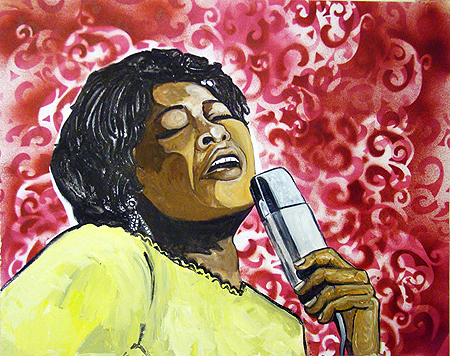 Ella Fitzgerald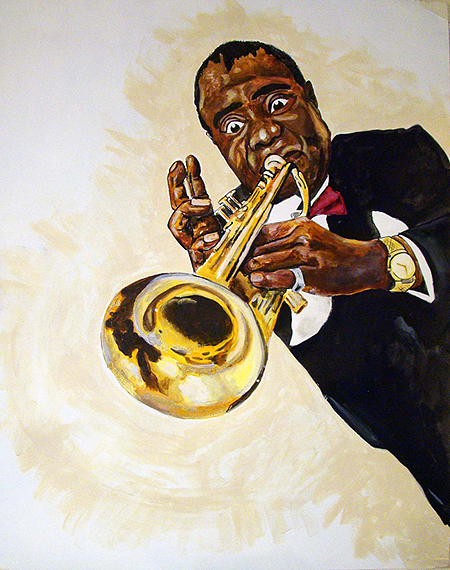 Louis Armstrong



Lastly, I have been recognized as a muralist working with other women through my arts collective YOUNITY (www.theyounity.com). I have painted murals all over the world to inspire people in the community who may not have the opportunity to go to galleries and museums. I feel the streets are a great platform to showcase beautiful works of art and they serve as a great tool to bring community together. Please feel free to see more of my work at www.am-files.com.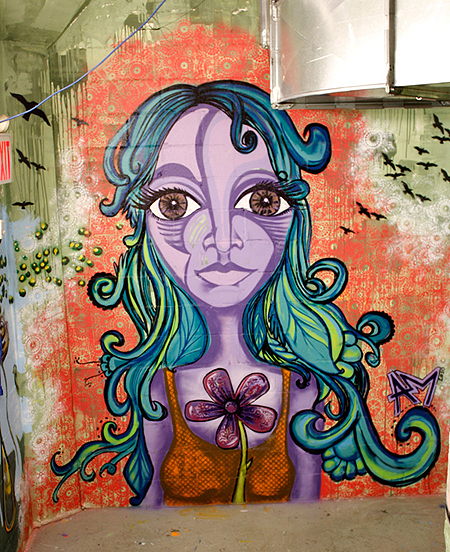 Revive, 2010

Materials for the Arts Mural Project
Queens, NY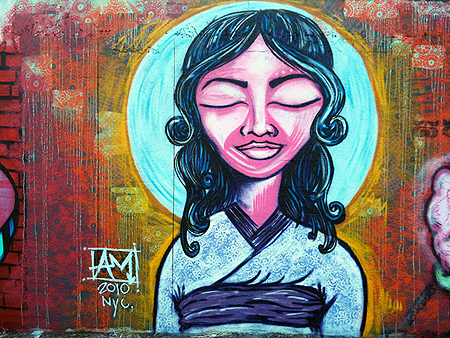 Silent Samurai, 2010

Primary Flight Art Basel Mural
Miami, FL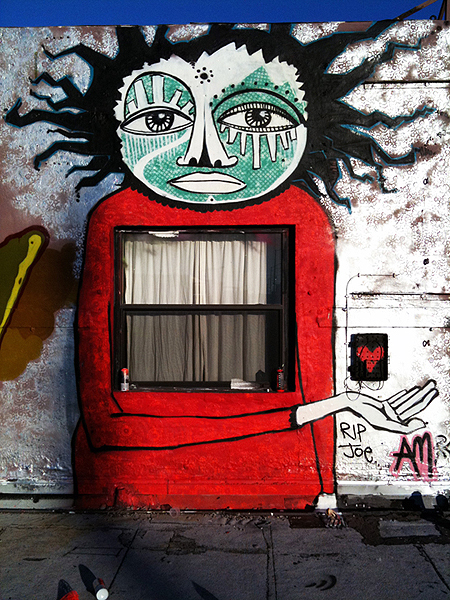 Window to Ur Soul, 2010

Art Basel
Miami, FL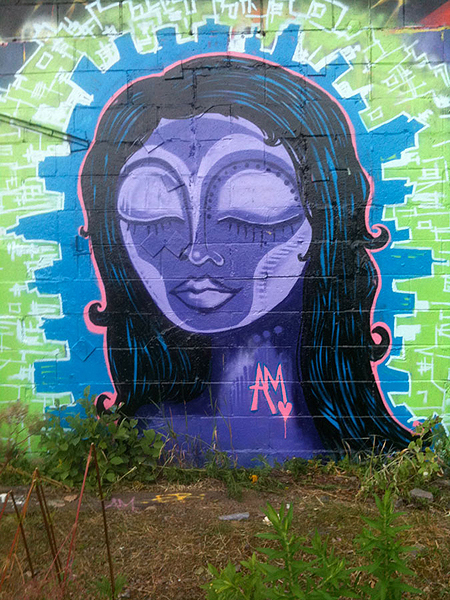 Aura, 2010

Mural Project
Canada