Jane Sutherland
I choose subjects that I cherish, or that spring from deep rooted feelings, or that come to me intuitively--dogs, roses, cranes, an iconic work of sculpture; and I concentrate on the details and slightest disparities in color, tone and textures in order to show how extraordinary are things we think we know and take for granted. The process of painting for me is connected to the physical properties of the subject as well as to its meanings, associations, and memories.
Currently, I'm working on two different series, each centered on a single object: a well known work of sculpture and a popular species of flower.
In 1881 when Edgar Degas exhibited Little Dancer Aged Fourteen, a wax statuette dressed in a gauze tutu, ballet slippers, and a wig of human hair tied with a ribbon, reaction to it was mixed; perhaps the life-like presentation of an adolescent ballerina in a real costume seemed strange at the time. The model for the 37 inch sculpture was Marie van Goethem, a ballet student in the Paris Opera. For the next forty years Little Dancer stood in a corner of Degas' studio, never to be exhibited again in his lifetime. Two years after he died his heirs commissioned twenty-five bronzes to be cast from the original. The allure of taking as a subject one of the most intriguing figures, and one of the great faces, in the history of art was compelling. In the process of making the drawings and paintings I found the young model standing before me rather than an iconic statue. These images are based on the wax original, the plaster cast, and several of the bronzes in select museums.
My paintings and drawings of Little Dancer are set in a minimalist space that is counter to the prescribed space of the glass display case within which the sculpture is usually exhibited. I've taken Little Dancer off her pedestal and portrayed her on high pitched color backgrounds in order to intensify the power of the figure and to focus on her contradictory qualities of transience and permanence. The paintings, oil on linen, are 46 x40 inches. The drawings, gesso mixed with pumice on paper, are 42 x30 inches.
The Rose paintings are small paintings--10 x10 inches--on wood. I've painted each flower on a unique dark, nearly black, background to create an air of mystery. I hope that what began as an objective representation of a species is transformed into a subjective sensual expression of emotional power.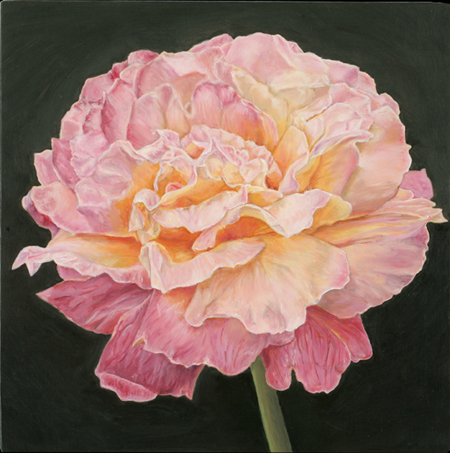 Rose

oil on wood panel
10 x10 inches
2007-2008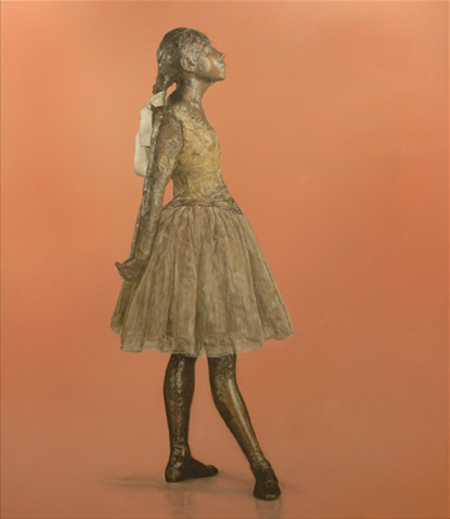 Little Dancer Aged Fourteen Years

Oil on linen
46 x 40 inches
2007
based on the bronze sculpture at the Baltimore Museum of Art, Baltimore, MD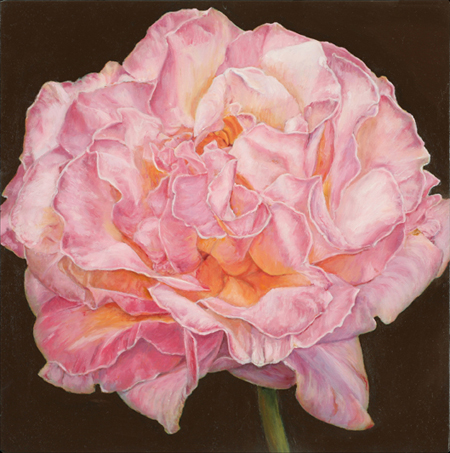 Rose

oil on wood panel
10 x10 inches
2007-2008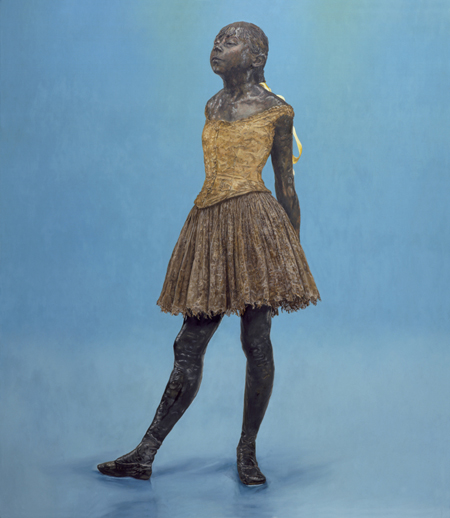 Little Dancer Aged Fourteen Years

Oil on linen
46 x 40 inches
2006
based on the bronze sculpture at The Museum of Fine Arts, Boston, MA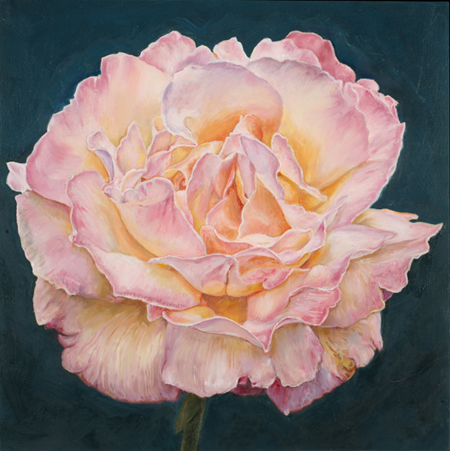 Rose

oil on wood panel
10 x10 inches
2007-2008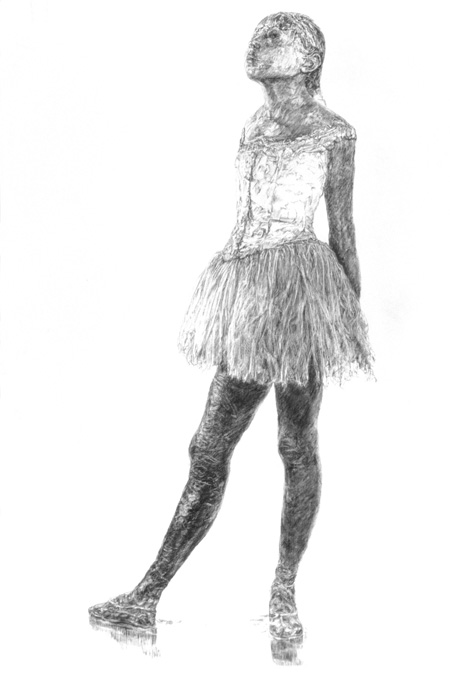 Little Dancer Aged Fourteen Years

Charcoal on paper prepared with gesso and pumice
42 x 40 inches
2006
based on the wax sculpture at the National Gallery of Art Washington D.C.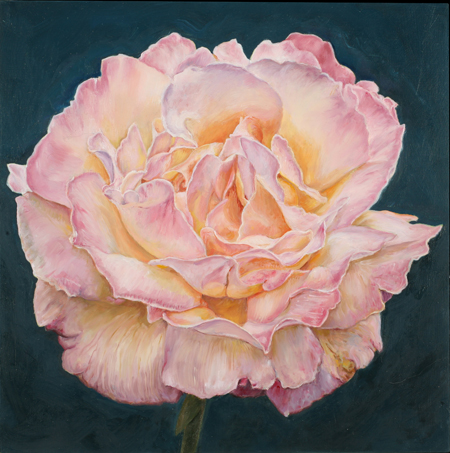 Rose

oil on wood panel
10 x10 inches
2007-2008