Gail Biederman

Through mapping, I examine the connections between body, identity, and place. Maps help me realize where I am not only physically, but temporally and emotionally. Creating moods as much as meaning, my maps reconstruct places and events and restore them as new experiences.
I often begin with ordinary street maps of the places where I have lived and to which I remain connected. Through my manipulations, the messiness of real life enters into these dry abstractions. Sites are personalized. Geographical spaces transform into psychic places; inside and outside merge into one.
I use sewing as a form of drawing, as one way to alter a surface. Thread is my line, a physical presence that hovers in space in my installations. With both a cast shadow and an edge that catches the light, thread creates multiple realities, a jumbled mix of hard and soft, the solid and the ephemeral.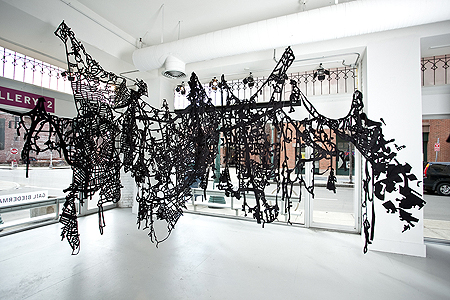 2800/16/65/4100/35/1073/84B2008

felt
8' h x 12' w
Site-specific installation at Artspace, New Haven, CT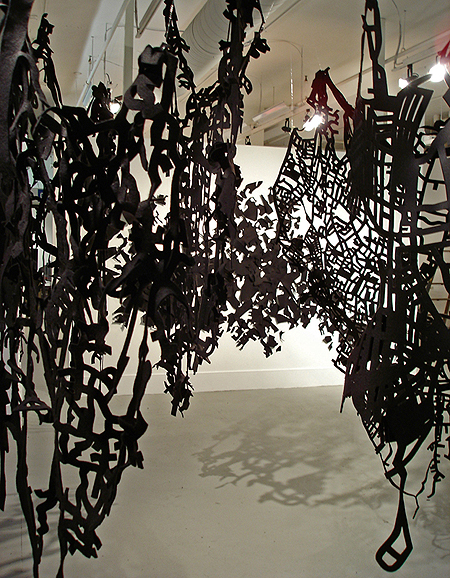 2800/16/65/4100/35/1073/84B2008

felt
8' h x 12' w
Site-specific installation at Artspace, New Haven, CT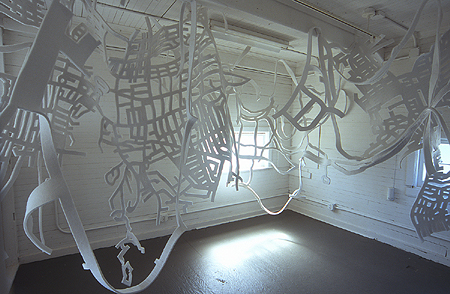 Carving a Path, 2008

felt
dimensions variable
Site-specific installation at the Islip Art Museum's Carriage House, East Islip, NY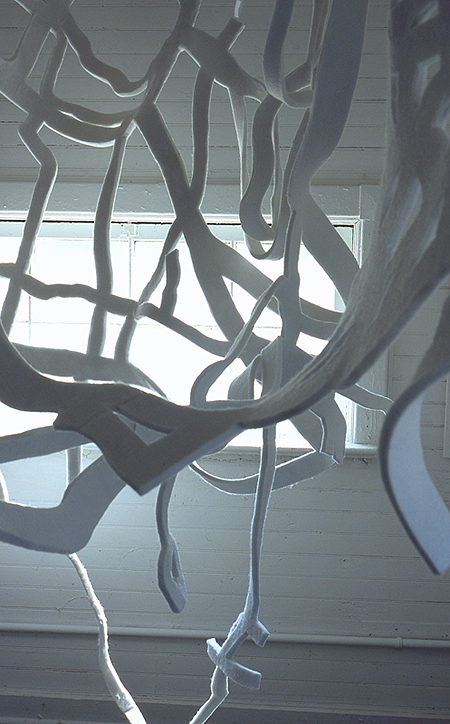 Carving a Path, 2008

felt
dimensions variable
Site-specific installation at the Islip Art Museum's Carriage House, East Islip, NY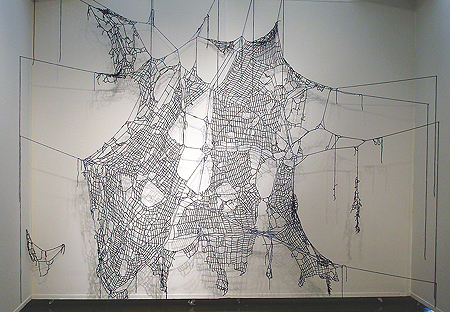 There/Then, Here/Now, 2007

yarn and thread
dimensions variable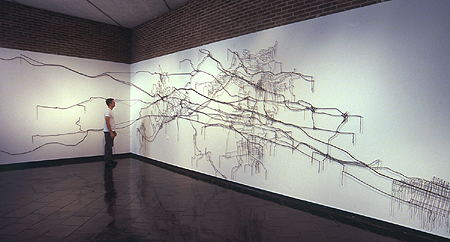 Local Landscape, 2008

yarn and nails
approx. 9' h x 46' w
Site-specific installation at Westchester Community College, Valhalla, NY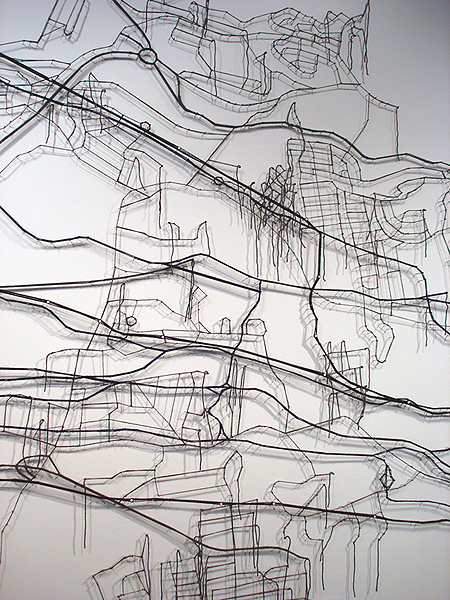 Local Landscape, 2008

yarn and nails
approx. 9' h x 46' w
Site-specific installation at Westchester Community College, Valhalla, NY